Universal SuperHeat Controller/Sensor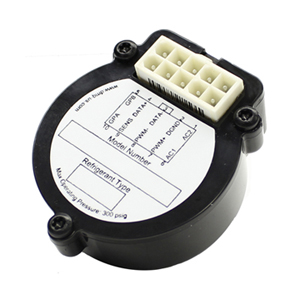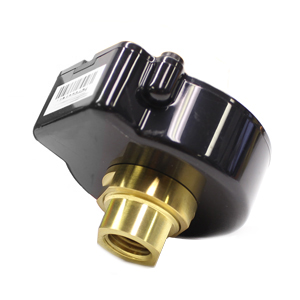 The Universal SuperHeat Sensor-Controller (USHX) is a refrigerant superheat measuring device that may be used as a standalone sensor or as a valve controller.
As a Sensor (USHS), the device will measure and report the temperature, pressure and superheat for a multitude of refrigerants. As a Controller (USHC), in addition to the capabilities of the USHS, it can be used to control the Modular Silicon Expansion Valve (MSEV) to maintain a desired system superheat for HVAC/R applications. The hardware is comprised of a MEMS based pressure sensor and an intelligent microprocessing unit.

The USHX wiring harness includes an external temperature sensor, communication lines, power input, PWM output and general purpose wires. Users can utilize MODBUS RTU communication protocol or a Windows based graphical user interface to communicate with the USHX.
Special Features include: 
Pressure and temperature sensing device
Real-time superheat calculation
Palm size compact design with plug and play
capability
Precise superheat control when used as a
controller for MSEV
Embedded software with bootloading capability
that is customizable to customer needs
Extensive fault detection embedded software:
Low/High pressure, Vacuum detected, Low/High
temperature, etc.
Upgradable with future refrigerant database
Windows based Graphical User Interface
MODBUS RTU Communication Protocol